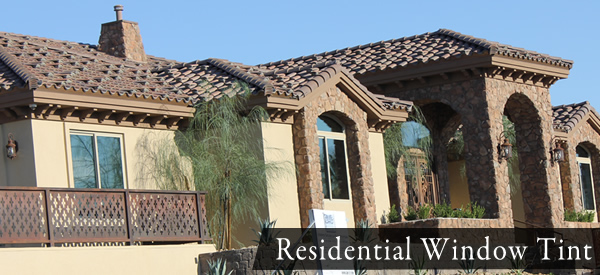 Residential Window Tinting
Today's home builders are continuing to increase the amount of glass used in their beautiful designs. In doing so, the need to make these large windows more energy efficient is a must. Vista Window Film by Nevada Window Tinting is the solution!
Lower utility costs… 50% of your utility cost can be attributed to heat gain or loss through untreated glass. With rising utility costs, your hard earned money is literally going out the window. By applying Vista Window Film to the inside surface of your windows, we can lower the amount of heat passing through your windows by up to 78%. And when the season turns cold, Vista is still hard at work. Vista Window Film will also insulate your glass, reducing the amount of heat lost during the colder months.
Vista will control the comfort level of any room by eliminating hot and cold spots. With Vista Window Film, Nevada Window Tinting can take your home's energy efficiency to a higher level. Stop sun damage… By not treating your home's windows, you are allowing the sun to wreck havoc on your interior fabrics and furnishings.
Many people spend tens of thousands of dollars on flooring, furniture and window treatments. With Vista Window Film, we can help protect your investment. Before Tinting After Tinting Vista Window Film rejects 99.9% of the harmful, damaging UV-A and UV-B rays. This unprecedented protection will virtually eliminate fading and discoloration of fabrics, hard woods and designs.
Not only will your home furnishings be protected, so will you. The protection provided by Vista is so good, that it carries a recommendation from The Skin Cancer Foundation.
Eliminate unwanted glare… While open, uncovered windows will make for bright cheerful rooms, it also means annoying glare on televisions, computers or artwork. Having trouble seeing the picture on your television? Vista Window Film can reduce or eliminate the glare, while still allowing beautiful natural sunlight to cheer up your home. By reducing the harsh glare of the sun, Vista will allow you to enjoy the natural, true colors of your beautiful views as you intended.
With over 20 years of experience and dedication in the industry, contact us to learn more about why Vista should be your first choice in window film.